Use TakePOS, the latest generation of Point Of Sale system, to record orders or payments in your shop, bar, or restaurant
A touchscreen POS
Dolibarr provides a POS interface (Point Of Sale) for traditional shops as well as for Bars and Restaurants. All the features you need to manage a Point Of Sale with one or several POS terminals is provided by the module TakePOS.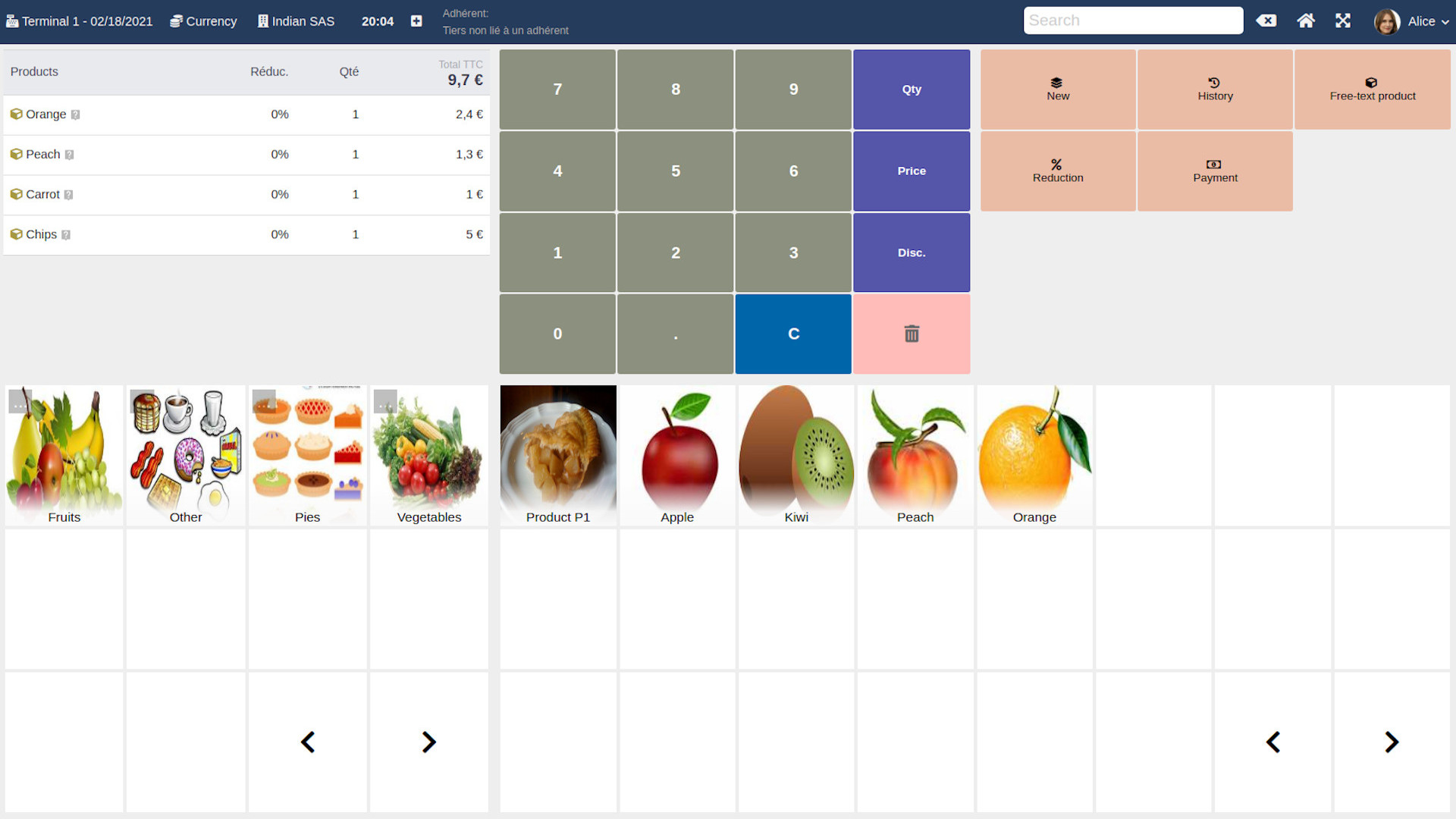 Manage Bars and Restaurants
Define your floors, rooms, and tables with a drag and drop interface. You can assign orders and invoices to any given table on the floor.
Display a QRCode in your bar or restaurant, so your customers can access an interface for contactless, self-order
This feature called "Auto Order" allows you to display a QR Code in your shop, bar, or restaurant so that each customer, by scanning the QR code, can access a simple application and place the order themselves.
Automatic Stock update
You can set the application to automatically decrease your stock when an order is processed, so that your stock is always up to date in real-time.
Make the cash fence of the day...
More documentation coming soon...